Faro, the capital of Portugal's Algarve region, is a popular tourist destination for people across Europe. People come to the city to make the most of its weather and its culture. Indeed, the city has a rich history, with landmarks dating back to the 13th century. Many people from Ireland love to come to Faro and revel in the Portuguese sun. Flights from Dublin to Faro have become quite common — there are 63 a week to be precise. This article will go through some of the information you need to know before you book your flight from Dublin to Faro, including the cheapest time of the year to go and the peak tourist seasons in Faro.
We also recommend some travel options to take you to the city centre once you land at Faro airport.
Important information about flights from Dublin to Faro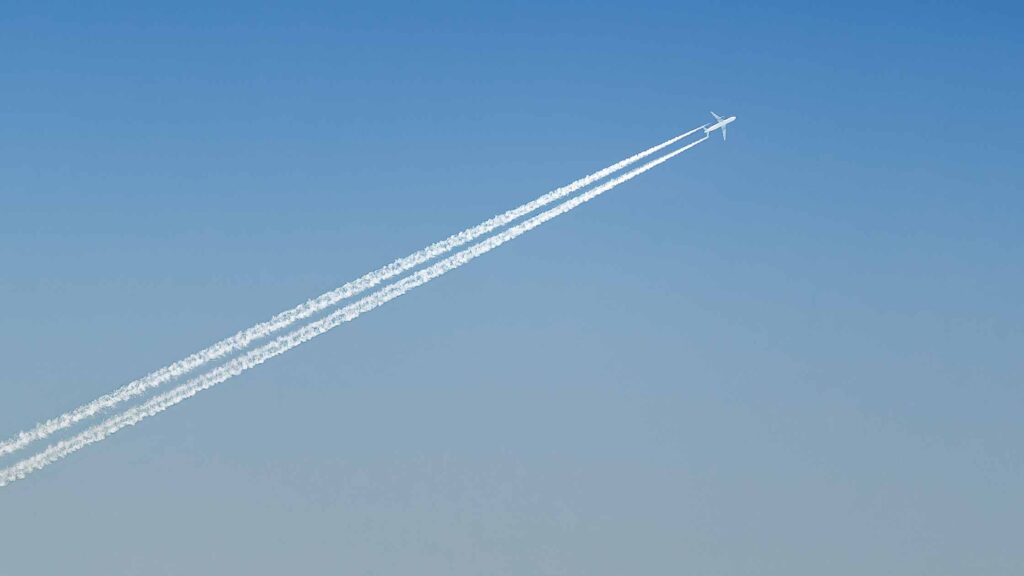 Which airport do you land in when coming to Faro?
The airport you will land in is Faro airport (FAO), which is 4 km west of downtown Faro.
How long is the flight from Dublin to Faro?
The average flight from Dublin to Faro takes 2 hours 55 minutes.
Are flights from Ireland to Faro non-stop?
Yes, you won't have to take any connecting flight when going from Dublin to Faro.
What's the time difference between Dublin and Faro?
Surprisingly there's no time difference between Dublin and Faro. Both are in the Greenwich Mean Time (GMT) time zone. This means you don't have to worry about jet lag when you fly from Dublin to Faro!
Booking flights from Dublin to Faro in advance
Booking flight tickets in advance is essential if you want to get lower prices. Usually, it's best to get your tickets at least one month before you arrive in Faro.
Some websites indicate that you can get tickets that are up to 30% cheaper for the same flight if you book one month in advance.
It can be even cheaper if you book your tickets earlier. On average, the cheapest tickets from Dublin to Faro were obtained when booked 2 months in advance.
When are the cheapest flights from Dublin to Faro?
The cheapest period to travel to Faro from Dublin is from late winter to late spring (March to May). Of the three months, March is the cheapest.
Although it's quietest in March, the weather is still very pleasant. Average temperatures can reach 19℃ — almost 10 degrees hotter than in Dublin at the same time!
The weather is pleasant, but can get colder at night. Make sure to pack warm enough clothes if you do want to visit Faro in March. On average, the water is at 17℃, warm enough for the most adventurous!
You can get a flight to Faro from Dublin for 50 € in March. Generally, it is more expensive to fly in the morning than in the evening.
What are the peak months in Faro?
Faro is known for its great weather — it's the hottest spot in Portugal and one of the sunniest destinations in Europe.
Faro doesn't see much rain all year round, and it almost never rains during summer, from June to September. During these months, temperatures rise consistently above 25℃, reaching 30℃ in July.
The high season lasts from June to October, July and August being the peak months.
From June to August, flight tickets can become very expensive. Most flights will be over 110 € per person from June to August. July is the most expensive, with an average of 160 € per person.
How to prepare your flight from Dublin to Faro
Required documents
Each passenger will need to present a valid passport. If a passenger's passport is out of date, you can apply to renew it here. Usually, it will take 10 to 15 days to renew a passport online. By post, renewal can take up to 8 weeks.
Read here for a detailed look at passport renewal fees.
Currently, there are no more covid-related restrictions when travelling from Ireland to Portugal. You won't be required to prove that you are vaccinated or that you test negative.
You will also need your boarding passes. Check-in can be done online before your flight. However, if you don't have online tickets, you need to come to Dublin airport to check-in. Make sure you have enough time to check in at Dublin airport.
Arriving at Dublin airport
As is the case for most flights, you need to be at the airport at least two hours before your flight leaves. This is to ensure you have enough time to go through check-in and security. You need to be at your gate before boarding closes.
You can fast-track security at Dublin airport. For a small fee (6 to 8 €), you can pass through security in less than 10 minutes.
Booking a car rental in Faro in advance
If you want to hire a car in Faro, we recommend that you do so in advance. You will get the best prices if you rent a car at least 1 day in advance. There are plenty of options in Faro airport.
You can hire a car in Faro through Trazler. Our platform will show the cheapest options for car rentals.
Remember that there are toll booths on Portuguese motorways. Although you can pay with your debit or credit card most of the time, some toll booths don't accept non-Portuguese cards. We recommend that you have some cash at hand before you leave the airport.
Arriving at Faro airport
If you don't wish to use a car rental service, there are other available options to take you from Faro airport to the city.
Taking the bus from Faro airport to Faro centre
There are two buses that can take you from the airport to the city centre. The bus journey takes roughly 15 minutes.
They are the number 14 and 16 buses, operated by Próximo. You will recognise them by their blue and white design.
For the number 16 bus, there will be buses arriving from two different directions. Make sure that you get the bus Faro.
The number 16 runs much more frequently than the number 14, which runs 4 times per day. On the other hand, there is a number 16 bus every 30-50 minutes, depending on the time of day.
It is important to note that the number 16 bus connects Faro to one of the most popular beaches in the entire region. This means that towards the end of the day, the bus can get very busy with both tourists and locals.
A single bus journey from the airport to Faro city centre will cost 2.35 €. You can only buy your ticket with the bus driver using cash. If you only have big bank notes (20 € or higher) we recommend that you get change, as the bus driver may not accept them.
Taking the taxi from Faro airport to Faro centre
There will be many taxis waiting at the airport to take you where you want to go. It usually takes 15 minutes to get to the city centre from Faro airport. Depending on traffic and the location of your accommodation, the journey can take longer.
Taking a taxi is the most expensive option, it will cost around 15 € on average. The cost depends on the time of the day, however. The rates are more expensive during the evening and during the weekend.
Also, there will be an additional fee of 1.60 € if you put luggage in the boot.
Flights from Dublin to Faro are convenient since they don't take too long and there's no time difference between Ireland and Portugal. These flights can be relatively cheap if you do the following things: book in advance, go during the off-peak months, and travel in the evening.
Once you arrive in Faro, don't forget that you still have to prepare for how you will travel from the airport to the city centre. You can take the bus, but public transport options in the region are notoriously unreliable.
Otherwise, you can book a car rental in advance. You can do so through Trazler, a website that lets you book travel, accommodation, and car rentals all on the same platform.
At Trazler, we aim to make the booking process as stress-free as possible. Also, we promise that we will show you low prices for everything you book.

We wish you a lovely trip to Faro!